American Dementia: Brain Health in an Unhealthy Society
By Daniel R. George, Peter J. Whitehouse,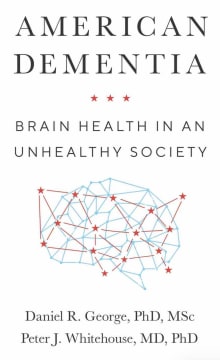 Why this book?
This book explains the tight connection between Alzheimer's disease and education, health, income, and environment, and why the rate of Alzheimer's disease in the population actually decreased in the decades following the most important societal changes enacted after World War II. Social safety, environmental protections, and income inequality have had far greater impact than any of the pharmacological approaches ever attempted. The authors make the compelling case that brain health is intimately connected to societal health.
---