Touchpoints-Birth to Three
By T. Berry Brazelton, Joshua D. Sparrow,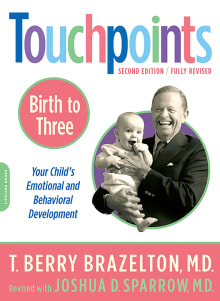 Why this book?
T. Berry Brazelton has been recognized as an expert on parenting and child development. I used to eagerly wait to read his newspaper column that offered concise advice on child care. In this book, Brazelton covers the milestones of typical development and he discusses common concerns of this age range. Although this book focuses on emotional and behavioral development, his background in pediatrics allows him to write about physical development as well. You will learn, in detail, what to expect of young children up to age three in this comprehensive book.
---