Omon Ra
By Victor Pelevin, Andrew Bromfield,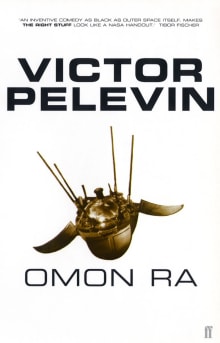 Recommended by Daniel Treisman
From Daniel's list on the Soviet Union under Brezhnev.
Pelevin exploded onto the Russian literary scene in the 1990s, propelled by a postmodern sensibility and satirical flair. In his masterpiece, Omon Ra, the Soviet space program becomes a metaphor for all the lies and cant of post-War communism. The Politburo cannot admit it trails the US in rocket technology. So it trains naïve recruits to secretly pilot "unmanned" one-way space missions. In fact, it's even stranger than that, but no spoilers here. Hilarious satire, while at the same time weirdly true to life. A tale of pimply youths and slogans, empty sacrifices, moon landings, and port wine guzzled in garages.

---