Tales of Pirx the Pilot
By Stanislaw Lem, Louis Iribarne (translator),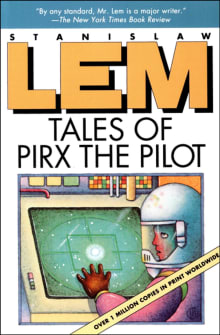 Why this book?
When is the last time you laughed out loud again and again while reading sci-fi? Right! Me either. Here's a deliciously wacky novel about a perfectly ordinary young space pilot fresh out of training and what happens on several of his more "interesting" interstellar voyages. Lem was a brilliant scientist, and the conundrums of time/space he comes up with are startling, fresh and often very twisty. For example, let's say you end up in a space/time logjam in which you encounter your future self. Would you take your own advice?  
---