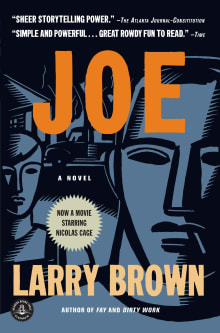 Joe
By Larry Brown
Why this book?
Fiction as literature of the resistance? Larry Brown's Joe is a top candidate for what I'd call The Great American Novel. There are many entries, of course: as many stories as there are communities, past, present, and even future. 
What I love about Joe is the simplicity of metaphor. A backwoods ne'er-do-well, Joe Ransom makes his living killing—literally—the great wild biodiversity hardwood powerhouse forests of the Mississippi bottomlands by injecting them with poison so that they die, and the rich forest can be converted to the homogenous, fast-growing, essentially sterile monoculture of southern yellow pine. His way of life—wild, reckless,…
From the list:
The best books to read about resistance
When you buy a book we may earn a small commission.