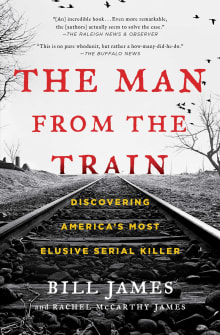 The Man from the Train: The Solving of a Century-Old Serial Killer Mystery
By Bill James, Rachel McCarthy James,
Why this book?
The baseball writer and analyst Bill James sets out to trace the path of a serial ax murderer who left a bloody trail across the US in the early 20th century. Starting with the well-chronicled deaths of eight people in Villisca, Iowa, in 1912, he reveals the signature connections between this crime and dozens of others committed over a period of 15 years from Washington State to Florida, crimes for which innocent people were put to death. A mind-boggling feat of research.
From the list: