Under the Pendulum Sun
By Jeannette Ng,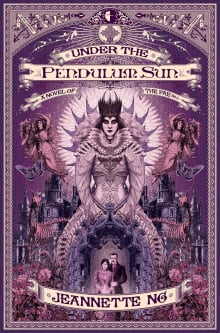 Recommended by Allison Epstein
From Allison's list on for people who don't read historical fiction.
Mysterious victorian missionaries with dark secrets in the land of the fae. I truly do not know how to sell this book any better. I tend to recommend gothic literature for historical fiction newbies, since the emotional stakes are always so high and the plots often bend close to horror or fantasy, and this one is no different. The worldbuilding is spectacular, and it plays on the tropes of classic gothic novels in a way that's knowing, clever, and never dry or stilted. No wonder Ng won the Hugo for best new author when she released this book—it deserves it.

---