The Essential Vegan Travel Guide
By Caitlin Galer-Unti,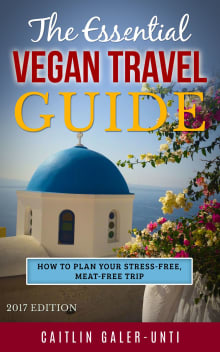 Why this book?
This guide is full of practical tips for traveling as a vegan, including how to plan and organize your trip, how to get insider help and advice from vegan locals in your destination, and even how to engage in vegan activism or volunteer work while traveling. 
The author is a keen world traveler who became vegan back in 2008, so she draws on lots of personal experience and also shares some funny personal stories so you can learn from her mistakes!
---