By Any Greens Necessary: A Revolutionary Guide for Black Women Who Want to Eat Great, Get Healthy, Lose Weight, and Look Phat
By Tracye Lynn McQuirter,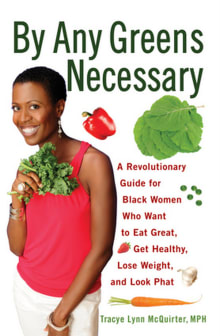 Why this book?
This is one of those books that will inspire you to do more for your own health and longevity. I was a semi-plant-based vegan back in 2010 and losing motivation to stick to my new diet. With this book, I was able to embrace veganism in a healthy, tasty, and cost-saving way.
---