The Mouse and the Motorcycle
By Beverly Cleary,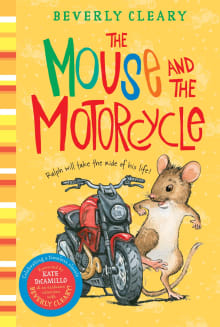 Recommended by Tziporah Cohen
From Tziporah's list on the best middle grade novels set in motels and hotels.
I grew up reading just about everything that Beverly Clearly wrote, and while it would be impossible for me to choose a favorite, Ralph S. Mouse's adventure with a boy named Keith, who is vacationing in the Mountain View Inn with his family, is one that doesn't get old, even after all these years. What kid wouldn't love a story about a talking mouse, not to mention a mouse that saves the day riding a toy motorcycle in search of medicine for his sick new human friend? I certainly did! And if you can't get enough of Ralph, there are two more books in the series.
---