Trouble in Nuala
By Harriet Dorothy Steel,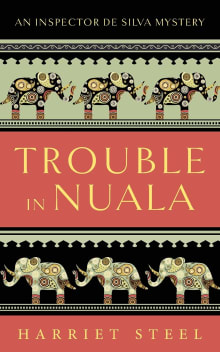 Recommended by Carmen Amato
From Carmen's list on thrillers set in exotic locations.
I love the combination of a historical mystery with a little-known location, but this book also charmed me with a spare but fluid writing style. Ceylon in the 1930s under British rule (today Ceylon is the independent nation of Sri Lanka) sets the first book in the addictive Inspector Shanti de Silva mystery series in a riveting yet mostly overlooked moment in history. Add a superbly written cast of characters and set them at odds against each other, and I'm hooked on the whole series.
De Silva is the head of a 3-person police force in the smallish city of Nuala where he must straddle the divide between the local population and his British bosses. Reports of a cruel tea plantation owner lead to a missing worker and the owner's suspicious debt. A dubious business associate, a frazzled wife, and a chatty mynah bird all combine to add layers of…
---