The Women's Suffrage Movement: A Reference Guide 1866-1928
By Elizabeth Crawford,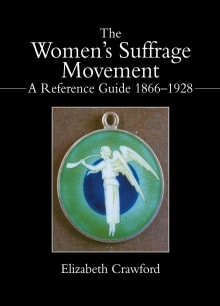 Why this book?
This is the handbook that is literally by my hand as I sit at my desk. It's not only authoritative but every page is bursting with fascinating passages of biography and quirky histories. It's one of those reference books to be read, that I return to again and again.
---