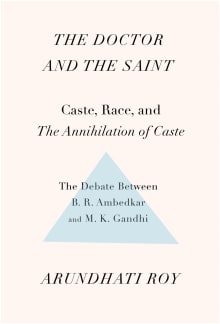 The Doctor and the Saint: Caste, Race, and Annihilation of Caste, the Debate Between B.R. Ambedkar and M.K. Gandhi
By Arundhati Roy
Why this book?
Anyone who follows India will be acquainted with the writing of Arundhati Roy. In this short and powerful book she focuses on two remarkable leaders of pre-independence India, Mahatma Gandhi and B. R. Ambedkar; the two clashed over the place of the Caste system – and Hinduism itself – in the future Indian nation. Ambedkar, an "Untouchable" (Dalit), believed that ending colonialism was not enough and the Untouchables could never be free until the "annihilation" of the entire Caste system. Gandhi believed that in building a national community there had to be a compromise with people's strong attachment to Caste.…
From the list:
The best books on leadership and history
When you buy a book we may earn a small commission.