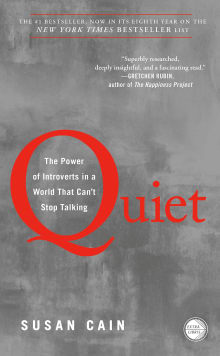 Recommended by Melody Wilding
From Melody's list on to thrive as a highly sensitive person.
I felt like this book peered into my soul. I count myself among the 70 percent of highly sensitive people who are also introverted. That means I need time to think before I act and more space to adjust to changes. I tend to be more reflective, serious, and dislike being observed and being the center of attention. Before reading Quiet, I assumed that these qualities were character faults. But now I understand that they are not only part of my wiring, but that they can also be my greatest superpowers. I love Cain's use of engaging stories and research. It makes for an immersive read. 
---