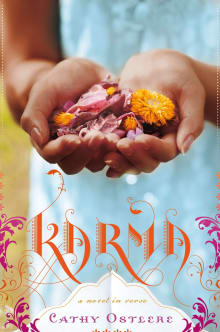 Recommended by Shauna Singh Baldwin
From Shauna's list on writers breaking cross cross-cultural boundaries.
In 1984, a 15-year old Indo-Canadian Maya travels with her father to India to consign her mother's ashes to the Ganges. Prime Minister Indira Gandhi is assassinated the very day they arrive and Delhi descends into state-sponsored carnage as Sikh men and women are held collectively responsible. Separated from her father, Maya has to find her way home. This novel in verse is by Canadian writing across ethnic and religious lines. As a Sikh, I am familiar with details of the pogrom. Instead of applying the usual Western label of "senseless violence" Ostlere sensitively explores the impact on two ordinary young people.
---