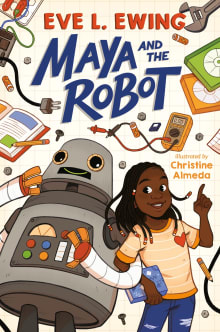 Maya and the Robot
By Eve L. Ewing, Christine Almeda
Why this book?
Maya shows us readers why so many successful creative and science-loving people tend towards introversion. Maya notices what's going on around her, and what's going on inside of her. She absorbs. She ponders. She interprets. Then she acts. Then she repeats the process. I love, love, love how Maya gets support from those around her who see her clearly for who she is and let her know that she's awesome. "Always remember, Maya," says her mom, "being yourself is a gift to others around you." So true.
From the list:
The best middle grade books with powerful introverts
When you buy a book we may earn a small commission.