Influence
By Robert B. Cialdini,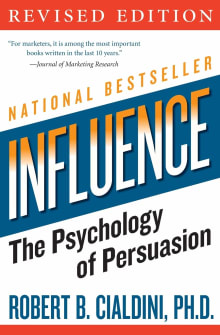 Recommended by Robert C. Worstell
From Robert's list on helping you learn how to make honest money online.
This was an early work that defined my own studies into recognising scams. Cialdini spent considerable time studying why he was getting "persuaded" to buy more stuff—even when he was trying to just return what he didn't want. It took him several years to compile the data. And oddly, it was certain scammers that recommend reading his book to be able to increase their sales. Once I read it, I kept referring to it as I dug out from my own expensive victimhood. It's been reprinted in several editions—so you should definitely have a copy to hand.
---