Hacking Sales
By Max Altschuler,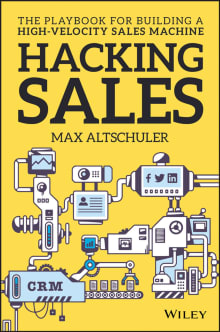 Recommended by Ryan Buckley
From Ryan's list on how to start a side hustle.
Max is one of the thought leaders in modern sales development and acceleration. His book is full of actionable advice for the modern sales rep – and entrepreneur – to blast through the building and closing of a sales pipeline. Since entrepreneurship requires selling, I highly recommend this book.

---