Book Title Generator: A Proven System in Naming Your Book
By Scott Lorenz,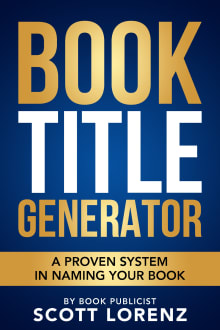 Why this book?
The title is the first thing people will see, so it needs to be done right. It can make a difference or push people away. The author analyzes a few cases that show how important the title is. If you fail to draw some attention, you can call it a day – it is game over.
The book brings great marketing value and you will love it for the author's well-kept secrets. You will learn how to alter the title to boost sales, the power of alliteration and numbers, the importance of keyword research upfront, and other details to draw attention.

---