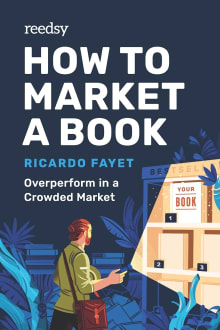 How to Market a Book: Overperform in a Crowded Market
By Ricardo Fayet
Why this book?
Writing a book is not the hardest part in the process, but marketing and selling it. This is one of the best marketing books for self-published authors and you will love how clear, concise and straightforward it is – no general stuff, but straight to the point.
You will find out how to alter your mindset in order to boost sales, how to write books and turn this venture into a career, how to get Amazon to actually market the book for you, how to get potential readers on the mailing list before releasing the book and so on.

From the list:
The best marketing books for self-publishing authors
When you buy a book we may earn a small commission.