Memoirs of Hadrian
By Marguerite Yourcenar, Grace Frick,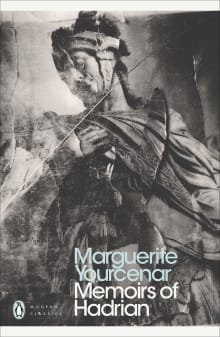 Recommended by Lance Lee
From Lance's list on combining memoir, culture, myth, and poetry.
This splendid work of fiction recreates the times of the Roman Emperor Hadrian. I list it as one of the perceptions I relate in my book is how when I began reading intensely from 12 on I did so first to escape the reality around me, and then, with growing astonishment, to explore how extraordinarily varied reality was, and that what seemed impossible, or fantasy, had in many cases and at other times, been real—as the life of Hadrian had been. This had the effect of reducing the force of the claims of those around me that our reality was Reality: I began to realize 'Reality' contains multiple realities, both in the past and present, and that I need not be bound by the one I found myself within.
---