I, Claudius
By Robert Graves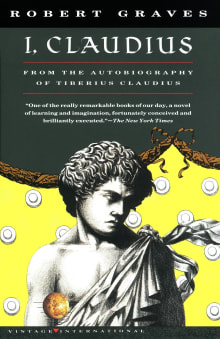 Why this book?
Robert Graves's novel, I, Claudius, about ancient Roman emperor, Claudius, is not just "historical fiction." It's literature. In I, Claudius, Graves defends the capability of Claudius, whom most historians consider a crippled idiot. Claudius's rise is a classic underdog story: stammering cripple outsmarts and outlives a pack of fratricidal wolves.
A familiar/strange culture, a convulsive, treacherous history, unforgettable characters ̶ easygoing Augustus Caesar; haunted Tiberius; severe Antonia; insane Caligula; noble Germanicus; and above all, arch-conspirator Livia, Claudius's grandmother  ̶ historical fiction your cup of tea or not, I, Claudius is for anybody who likes style, plot, adventure, tragedy, comedy, a hero to root for, and a rich portrayal of a fascinating society.
---
When you buy a book we may earn a small commission.