Carthage Conspiracy
By Dallin H. Oaks, Marvin S. Hill,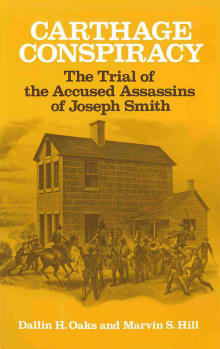 Recommended by Alex Beam
From Alex's list on Mormon history.
Not only is this book fascinating, but it is also utterly honest, and honesty is in short supply in Mormon history-telling. Oaks is a politically conservative and culturally controversial member of the Mormon church's ruling triumvirate, which in no way detracts from this masterpiece.
---