S.P.Q.R: A History of Ancient Rome
By Mary Beard,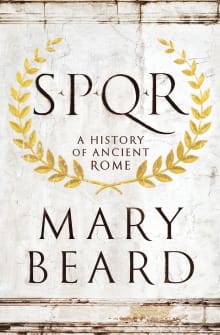 Why this book?
This is a seminal work on the development of ancient Rome and an excellent overview of the city's history. It presents an outline account from its early development to Late Antiquity written in an accessible and engaging style. Although its principal focus is a chronological account of Rome's political development and rise to world power, it is much more than this and presents fascinating insights into Rome's social and cultural history.
It examines themes of immigration and belonging, how to be a Roman, the nature of slavery and the lives of the ordinary people, and many others, alongside its account of conquest and imperial dominance, and of the transition from Republic to Principate.

---