Peace Pilgrim
By Peace Pilgrim,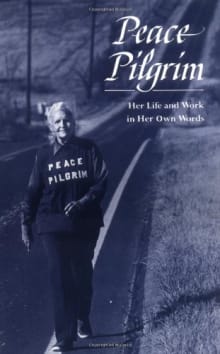 Recommended by Brandon Wilson
From Brandon's list on doing a pilgrimage and our search for meaning.
Peace Pilgrim was a true modern pioneer. For nearly thirty years, starting in 1953, she devoted her life to international peace, as she crisscrossed America on foot with her few belongings on her back, "Walking until given shelter and fasting until given food." At a time when American school kids were hiding under their desks in fear of a nuclear attack, Peace Pilgrim bravely "walked the talk" about unabashedly spoke about the necessity of peace, a message which inspired generations.

---