Leading Through Collaboration
By John P. Glaser,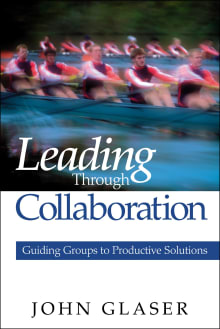 Recommended by James Tamm and Ronald Luyet
From James' list on creating collaborative relationships and organizations.
A very personal look at strategies, mindsets and tools to create collaborative leaders and more collaborative organizations. John Glaser balances both theory and practical advice gained from his extensive experience as both an outside consultant and an internal leader, as school superintendent of one of California's most prominent and successful school districts, Napa Valley Unified School District. John Glaser knows what he's writing about.

---