Talk Triggers: The Complete Guide to Creating Customers with Word of Mouth
By Jay Baer, Daniel Lemin,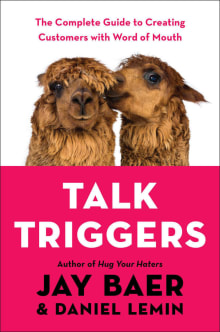 Why this book?
It had been a few years since a book on word of mouth marketing hit the new release shelf. Jay Baer and Daniel Lemin broke it with 2019's Talk Triggers. This is the most current great book about word of mouth marketing and the first to really dive deep into how social media plays into good WOM. Backed by original research, Baer's brilliance, and Lemin's insightful analyses, you can't put this book down not having learned something that will make you smarter.

---