Last Days of an Immortal
By Gwen de Bonneval, Fabien Vehlmann,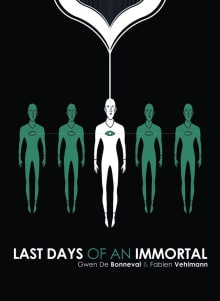 Why this book?
Last Days of an Immortal is a stylish, picaresque foray into a lavish post-scarcity future where cloning has made death optional and bodies can be changed as easily as a shirt. The black and white art has a graphic 1960s flair enlivened with wonderful textural details. Poignant, beautiful, and totally weird with some excellent alien cultures. One of my all-time favorite graphic novels.
---