An Anthropologist on Mars
By Oliver Sacks,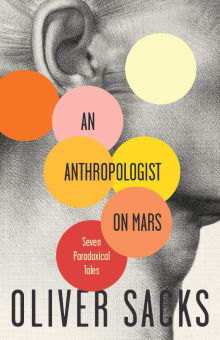 Recommended by Tony Sandy
From Tony's list on the struggle to be yourself in a crazy world.
An Anthropologist On Mars taught me that I was not alone in being different. The world was full of other odd characters like me, including those who were autistic, a term I had never come across before. Temple Grandin, who was featured in the book, also wrote Thinking in Pictures, which I could fully sympathise with and recognise because I too thought in images and not words. In the same way that Simon Baron Cohen's book Zero Degrees of Empathy told me that I wasn't psychotic or dangerous to other people, just that I lacked an emotional relationship with them. I was the little professor observing everything but not getting involved in the lives of others, Mr. Spock-wise.
---