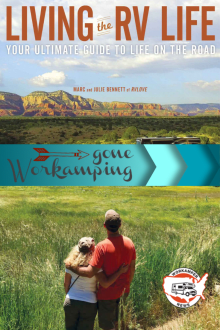 Living the RV Life: Your Ultimate Guide to Life on the Road
By Marc Bennett, Julie Bennett
Why this book?
In addition to sharing a ton of helpful insight into what RV life is like, this book is beautifully designed and full of colorful photos. It includes profiles of RVers, tips for starting RVing, and plenty of inspiration to hit the road. It's a perfect coffee table book!

From the list:
The best books on living in a RV for a beginner
When you buy a book we may earn a small commission.