The Grapes of Wrath
By John Steinbeck,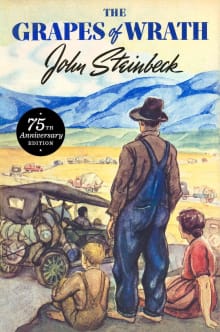 Recommended by Melanie S. Wolfe
From Melanie's list on the best poor vs. rich books.
Coming from poverty, I mean, we were so poor I watched my mother shoplift a package of meat and a can of green beans one time so that we could eat that night, I really appreciated the struggles. I am a sucker for 'big family' dramas too and add that I lived in Oklahoma and most of my books were set in Oklahoma, this story had a huge impact on me and my novel. What I didn't like though was the family's inability to fight the system. I love a good David and Goliath story!

---