Coyote Cafe
By Mark Charles Miller,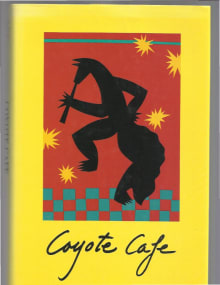 Recommended by Jackie Alpers
From Jackie's list on southwestern regional home cooking.
Can a cookbook change the course of your life? Perhaps. I attended art school in the late 1980's. A favorite Sunday morning diversion was wandering through the aisles of the nearby Book Loft in Columbus, Ohio. One day I came across the Coyote Cafe Cookbook and my life was subtly changed forever. It put the seed of what would grow into a passion for Southwestern cuisine into my being, and it may have been part of the catalyst for me moving to this region. The recipes are intriguing and a little fancy. Cooking from this book is a treat.

---