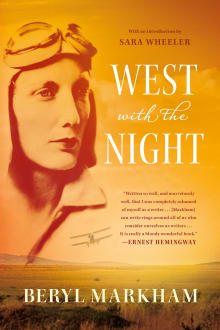 West with the Night: A Memoir
By Beryl Markham
Why this book?
There is a reason Ernest Hemingway was jealous of this author and her story of coming of age in colonial Kenya then becoming the first woman pilot on the continent. She was as adventurous as the legendary Papa, and she wrote beautiful prose. Because I attended boarding school on the escarpment of the vast Rift Valley, looking out over the landscape where Markham flew her mail runs, I loved her descriptions of the open savannah dotted with migrating wildlife, the steep forested slopes, the rainy hillsides that had been planted with countless rows of tea, like a lush green corduroy.…
From the list:
The best memoirs from American and European expats who lived in Africa
When you buy a book we may earn a small commission.