Mandy Lamb and the Full Moon
By Corinna Turner,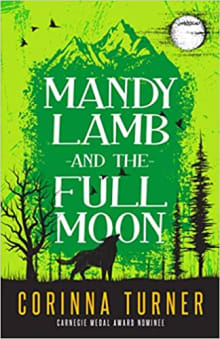 Recommended by Theresa Linden
From Theresa's list on Catholic novels to spark faith in teens.
I'm a fan of many of this author's books, though I haven't read them all yet. But I love this story because it is so unique and entertaining. Mandy is the world's only half-sheep girl, and while she has a few sheepish qualities, this character is not weak at all, and she doesn't let differences stand in the way of making friends. This story is packed with excitement but also with solid messages and Christian themes. It speaks to an issue relevant to everyone: regardless of the strength of the temptations we face, we need to work hard to rise above our impulses and do the right thing. And the least likely characters in this story are the greatest examples of resisting nearly overpowering urges.
---