L'Origine: The Secret Life of the World's Most Erotic Masterpiece
By Lilianne Milgrom,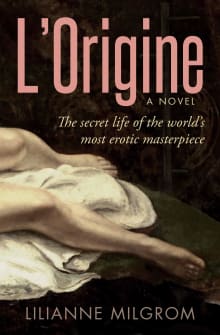 Why this book?
L'Origine by artist and writer Lilianne Milgrom is a unique, well-researched, and absolutely compelling book. Part history and part memoir, it tells the story of Gustave Courbet's L'Origine du monde, a painting known as "the world's most erotic masterpiece," along with its effect on a young woman (the author) who set out to be its official "copyist."  Ultimately, it is the painting itself that liberates and transforms the protagonist—just as it will liberate and transform the reader! It certainly did that for me, cutting through all my ideas about the role of art and its depictions of the female body—in much the same way that Georgia O'Keeffe's paintings, and the nude photographs she posed for, liberates and transforms the protagonist of my own novel. 
---