More Than a Woman
By Caitlin Moran,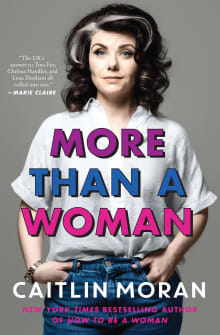 Recommended by Emma Chapman
From Emma's list on escape from the darn kids.
Despite the title, I think that any gender can draw something from this book. It is the sequel to her phenomenally successful book "How to be a woman", which quite frankly changed my life and made me decide to have children. This new book can be read as a stand-alone and charts Caitlin's thoughts on her late 30s and 40s. It begins with her usual hilarious and irreverent tone, speaking about the pressures put on you by children, parents, work, best friends, basically everything. It suddenly becomes very serious in a way I didn't expect though, and the message of balance is one that is important for anyone to read in this way. I rarely say this and mean it but… it made me laugh and it made me cry.

---