Gilead
By Marilynne Robinson,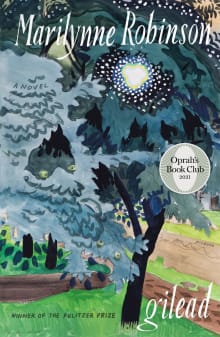 Recommended by Linda MacKillop
From Linda's list on protagonists in intergenerational relationships.
This gentle novel highlights the thoughts many of us would want to communicate to our children if we knew our days were numbered. Written as a letter to his young son, whom he will likely never see grow up, Reverend John Ames passes on lessons, regrets, and warnings he would tell his son himself if he lived long enough. Ames' deep love for his much younger wife, and his concern about his best friend's son, Jack, a ne'er do well, depict the power of intergenerational relationships to shape us and woo us into each other's stories. I return often to this novel.
---