To Have and To Hold
By Patricia Gaffney,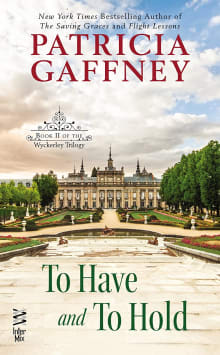 Why this book?
I personally love this book because I can identify with the characters, who are both flawed and genuine. All too often I've started reading a romance only to discover that both characters are gorgeous, billionaires, and have IQs over 180. I find such perfection uninteresting.
The two leads in To Have And To Hold, Sebastian and Rachel, are both train wrecks, although it is initially easier to see Rachel's problems as she is currently a convict who is being released from prison. Sebastian's behavior steps over the line. Way over the line. And the tension in most of the book will give you white knuckles. I have never forgotten these characters and their journey toward love was all the more rewarding for how hard-won it was.
---