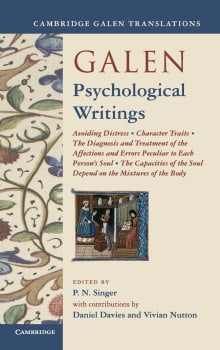 Recommended by Vivian Nutton
From Vivian's list on the best books on Galen and Galenism.
Galen is his own best advocate and his own worst enemy. This volume includes translations of five works, including one discovered only in 2005 and another preserved largely in Arabic. It tells us much of his life in Rome, his book collecting, and his views on education and ethics.

---