Unsouled
By Will Wight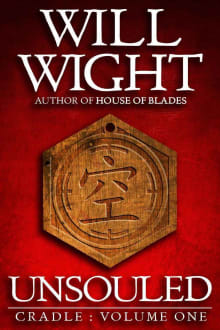 Why this book?
Unsouled (Cradle #1) by Will Wight has extremely clear, strong, and defined characters. I love characters. No story is good for me unless I love the cast, and thankfully, this book delivers. The progression of Lindon's (the main character) soul throughout the Cradle series is key to the story and thoroughly thought out. His counterpart, Yerin, has less progression, but is extremely key in teaching and protecting Lindon (and their gradual love subplot is perfect!). 
There are epic fights, great mentors (I'm looking at you, Eithen), and an amazing tournament. By the 10th book in the series, you're hooked and can't wait for more. Trust me.
---
When you buy a book we may earn a small commission.