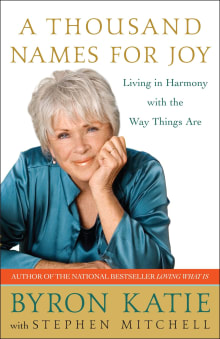 A Thousand Names for Joy: Living in Harmony with the Way Things Are
By Stephen Mitchell, Byron Katie
Why this book?
I come back to these short essays again and again. The author provides a very powerful way to look at 'reality' and question our assumptions about what is 'right' and 'wrong' and what we (or others) 'should' do.

From the list:
The best books on endings and beginnings
When you buy a book we may earn a small commission.