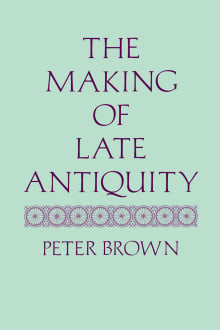 The Making of Late Antiquity
By Peter Brown
Why this book?
The historian Peter Brown is the great expert on the late Roman/early Christian era, and he writes like a scholarly poet. I don't think anyone has done a better job of putting the lives and thoughts of Christian intellectuals and laypeople in the context of a Roman society experiencing convulsive, transformative change. This book will change your views of both Roman and Christian cultures. If you're like me, it will lead you to read Brown's other works, such as his epic 2012 study, Through the Eye of a Needle: Wealth, the Fall of Rome, and the Making of Christianity…
From the list:
The best books about the divinity of Jesus and theological battles among early Christians
When you buy a book we may earn a small commission.