Science and Christian Belief: Theological Reflections of a Bottom-Up Thinker
By John Polkinghorne,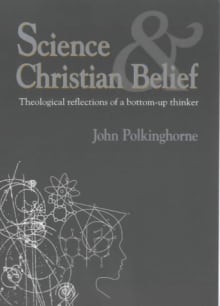 Why this book?
The late John Polkinghorne was the leading figure in the modern dialogue between science and religion. He was Professor of Mathematical Physics at Cambridge, a position which he gave up to become a priest in the Church of England. In this startling volume, he discusses all the clauses of the Nicene Creed, thinking through this fundamental statement of Christian belief as a scientist. He persistently asks, 'What is the evidence that makes you think this might be true?' and shows that the evidence required to justify classically orthodox Christian belief is there to be had.
---