Death by Black Hole
By Neil Degrasse Tyson,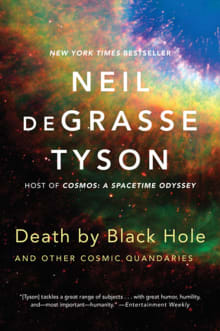 Recommended by Rebecca Hefner
From Rebecca's list on for fellow science dorks.
Tyson has done a wonderful job taking over as the layman's communicator about science after his mentor, Carl Sagan, returned to the stars. This book in particular explains a plethora of scientific questions while showcasing Tyson's humor and overall science acumen. I enjoy anything he writes and always find his books informative and witty.
---