How to Find a Habitable Planet
By James Kasting,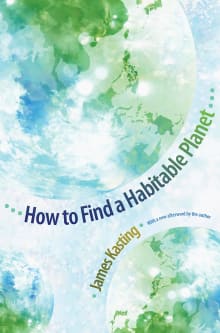 Recommended by Brian Hall
From Brian's list on exploring the galaxy.
Kasting, a geoscientist, is one of the world's leading theorists on planet habitability, who for many years has collaborated with NASA in the search for habitable extrasolar planets. He is more optimistic than Ward and Brownlee, arguing that we still don't know enough about the exoplanet population to conclude that Earth is so very rare. How to Find a Habitable Planet begins by looking at why the Earth is habitable, then goes on to discuss limits to planetary habitability, the failed cases of Mars and Venus, habitable zones around stars, detection of extrasolar planets, and techniques that could be used to surmise the presence of life on those planets. What I love about this book is how it digs into the nitty-gritty details of the science, how it trusts the reader to be willing to think hard, and think deeper.
---