The Elements of Style
By William Strunk, E.B. White,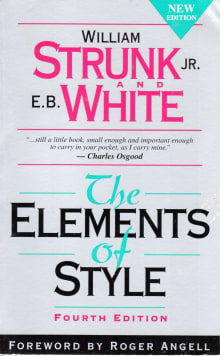 Why this book?
Yes, the famous Strunk & White style manual that every English teacher either loves or loves to hate. But before you gloss over and skip to the next recommendation, hear me out: Read this book again, not as a manual on writing style and grammar, but as a guide to living a fulfilling, minimalistic, and positive life. I won't spoil the fun by divulging my interpretations, but I will whet your appetite with the most famous of all Elements: omit needless words.

---