Themes and Conclusions
By Igor Stravinsky,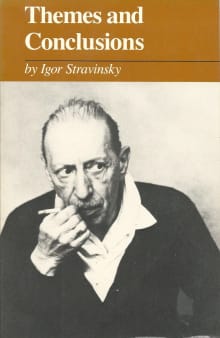 Recommended by Mike X Cohen
From Mike's list on for people who can't read five books on the same topic.
Igor Stravinsky was one of the most influential and innovative music composers of the 20th century. He was also remarkably intelligent, humorous, and insightful. This book is a collection of interviews, letters, and notes made by and about Stravinsky. Some of these writings would interest only classical music enthusiasts, but much of the book comprises witty observations of human nature, art, and what it really means to praise or critique someone.

---