The Alternate Martians
By A. Bertram Chandler,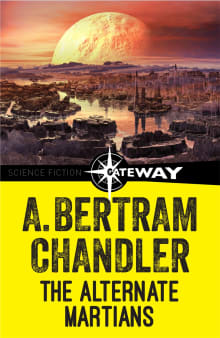 Recommended by Marc Hartzman
From Marc's list on life on Mars as we'll soon know it.
There are so many science fiction books about Mars, so I wanted to choose at least one of the more obscure ones. This one is particularly interesting because it explores the idea of a universe in which the many famous Martian tales that came before it, like John Carter of Mars, were based on actual beings and events—the details were just embellished and perhaps misremembered a bit by the authors.
---