Pensées
By Blaise Pascal, A.J. Krailsheimer,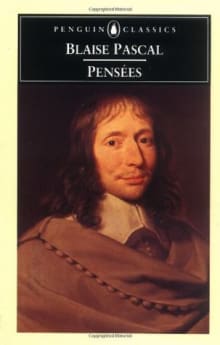 Recommended by Liam Milburn
From Liam's list on for building self-awareness that you might not expect.
I am cheating a bit here since this was never a complete work, but a set of notes that Pascal was using for a far greater text. It confuses some people to hear that one of the greatest scientific and mathematical minds of his age was also a devout Christian, but that should not trouble someone with an open mind and an open heart. His intention was to show that there is a gaping hole inside of all of us, and that no diversion can ever fill it, except for a desire to know and to love what is Absolute. 
"All of humanity's problems stem from a man's inability to sit quietly in a room alone."

---