Woman Evolve: Break Up with Your Fears and Revolutionize Your Life
By Sarah Jakes Roberts,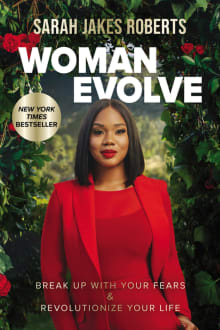 Why this book?
This book is all about relationships. It is about a relationship with God and his people and that we are certainly more alike than different. Woman Evolve takes the reader through the story of Eve and shows the reader just how she is relatable to each and every one of us. Eve was human and we are human. She had flaws and we have flaws. Her vulnerabilities are also ours and before we point the blame at her, or anyone else for that matter we can look right back at ourselves and understand how each and every one of us doesn't necessarily deserve redemption, but God gave it anyway. Want a good read, this book will keep you turning page after page as the reader and author explores just how fallible, alike, and loved we all are.
---